Diversity in Trading: Emerging Trends in a Post-COVID Era, hosted by Commonwealth Bank Australia and WiBF
02 Mar 2023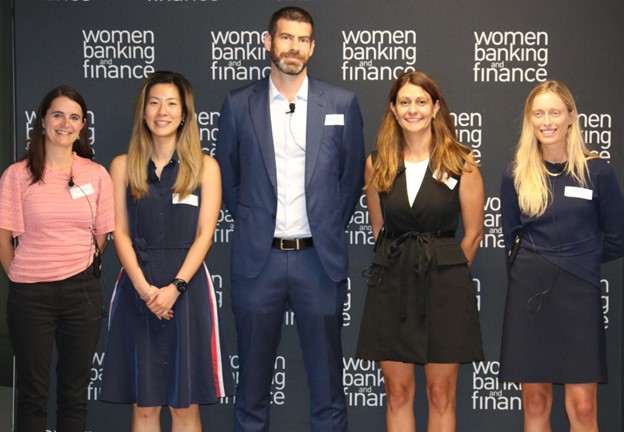 In collaboration with CommBank, we recently had the privilege of hosting an insightful panel discussion on 'Diversity in Trading: Emerging Trends in a Post-COVID Era', at Commonwealth Bank, in Sydney. The event brought together industry leaders from the trading floors of some of Australia's largest financial institutions to explore how the trading industry is evolving in response to the challenges and changes brought on by the pandemic. The panelists also shed light on how organisations can become leaders in fostering inclusivity and diversity.
The event served as a remarkable opportunity for attendees to connect, network, and engage in a powerful conversation surrounding diversity and inclusion in trading. We extend our heartfelt gratitude to all those who joined us for their active participation and contributions. Your presence made this discussion even more enriching and meaningful.
We would like to express a special thank you to our esteemed panel speakers, who shared their expertise and insights on the topic. Mitchell Grosser, the MD Head of Trading at CBA, Sarah McCann, an AUD/NZD Rates Trader at Goldman Sachs, Kitty Lu, Senior Associate Credit Trading at CBA, Efthalia Kazepidis, Head of Derivatives Trading at NAB, and Alice Renaud-Léauté, Associate Director – Global Securities Financing at CBA.
The panelists' thought-provoking insights and engaging discussions shed light on the steps organisations can take to adapt and thrive in the face of evolving market dynamics. They highlighted the importance of embracing diversity and inclusivity as fundamental drivers of success and innovation in the trading industry.
We extend our sincere appreciation to our member, Commonwealth Bank for their partnership in making this event possible. Their commitment to promoting diversity and inclusion in the trading industry is commendable and aligns with our shared vision of a more inclusive and equitable future.