Virtual Event
Performance Reviews that work: How to include and understand Strengths, Talents and Values with Nina Witenden
19th September @ 12:15 pm

-

1:00 pm

AEST

Virtual Event

Free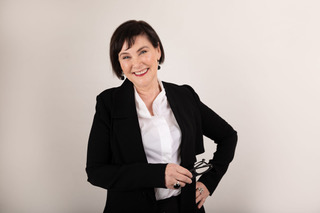 Turning Checkboxes into Powerful Instruments of Growth and Alignment
Think back to your last performance review with your employee: did it truly resonate? Did it uncover their strengths and values, pointing to new opportunities for growth and development? Or… are you merely ticking boxes, both of you going through the motion before going back to business as usual?
Imagine a time when performance reviews are not just mundane checkboxes but transformative conversations that empower your team, align them with your goals and drive them towards their full potential. In this webinar, we will explore the essence of performance reviews and strategies to uncover growth opportunities that excite your team members and unlock their full potential.
By the end of this webinar, you will walk away with a renewed approach to performance review, shifting the focus from mere formality to genuine growth. You will also be able to:
• Develop a strategy for performance reviews.
• Connecting with purpose: Know each other – what role do I play? What values do I bring to the organisation's mission? What do I need to be successful?
• Unveiling strengths and gifts: Understand their development needs, strengths and empower your team to contribute their best.
• Ignite motivation and growth: know their why
• Building pathways to success: establish a clear and mutually agreed plan
Related Events
Stay Connected With Us
Just what you need, another email subscription. We promise to only send you stuff that will help you grow and stay connected with the industry!