TRANSFORMational Leadership: Bringing Soul into Business with Tommy Galant & Adrian Hanks
2nd May @ 12:00 pm

-

1:00 pm

AEST

Free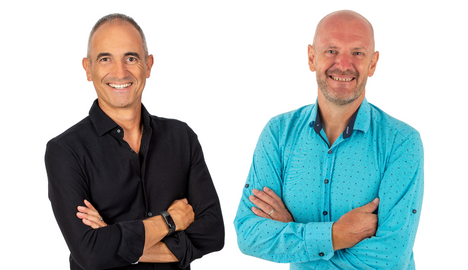 Transformational leadership is an inside out exercise, leading by example. Holistically we take you on a journey through the 3 pillars of being. The Physiological, the Psychological and the Spiritualogical, so you can 'Bring Your Soul into Business' with heart led leadership.
Learn what drives you from your purposeful "why", what the steps are, and how to begin. Leave this webinar with our simple 3 step plan to bring soul into business so you feel engaged in life, whether at work or at home.
In this webinar, you'll learn:
–Breaking free from the old expectations and beliefs – How, and why this is important
– Building up a healthy resilience (Physically, Psychologically, and Spiritualogically to face and navigate growth opportunities and embrace the new way of moving forward with business
– Bringing Your Soul into Business, reconnecting with your purpose, your team, your family, and your life
– Where do I start? My first steps
Related Events
Stay Connected With Us
Just what you need, another email subscription. We promise to only send you stuff that will help you grow and stay connected with the industry!